Disciple-Making Groups in Vancouver, Richmond, and Delta:
We are excited about what God is doing at Trinity Pacific Church, and invite you to join us on the journey!
Disciple-Making groups are not about our church, but about learning from Jesus!
That's why we welcome everyone, no matter where you're from.
This is interactive learning, not classroom style, so we also welcome your questions and comments!
Disciple-Making Groups are starting again in March… please connect with Pastor Frank if you'd like to join!!! Times and days are flexible to suit your schedule. This equipping is open to everyone including your friends!
———————————————————————
We are excited to share about our  Covered Shelter Project!
"A Welcoming Space for Church & Community"
We are currently in the process of working out the details for the covered shelter for our garden. For now, this might give you a bit of an idea of what we are planning for. Donation receipts will be issued for any donations that are given toward this special project.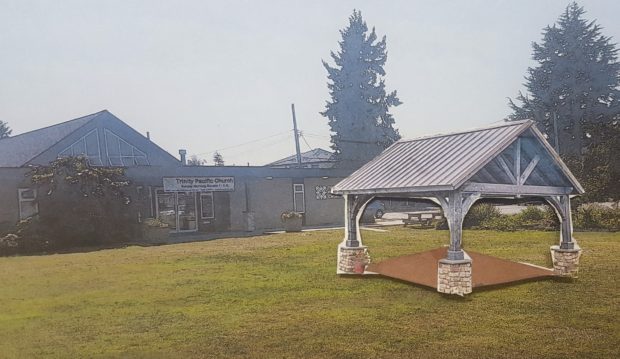 Thank you for your contributions toward this project, and for participating in our fundraisers!
Please contact us if you'd like to be involved!